We'd like to send thanks for the year past and best wishes for the year ahead to everyone across the universe!
Intrigued by the image? Scroll down for the full story...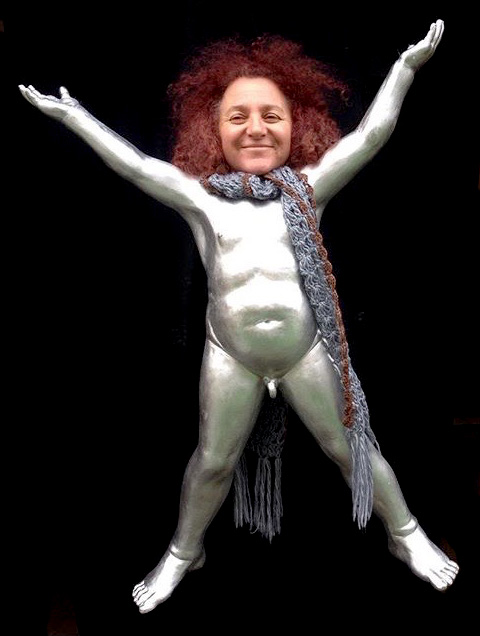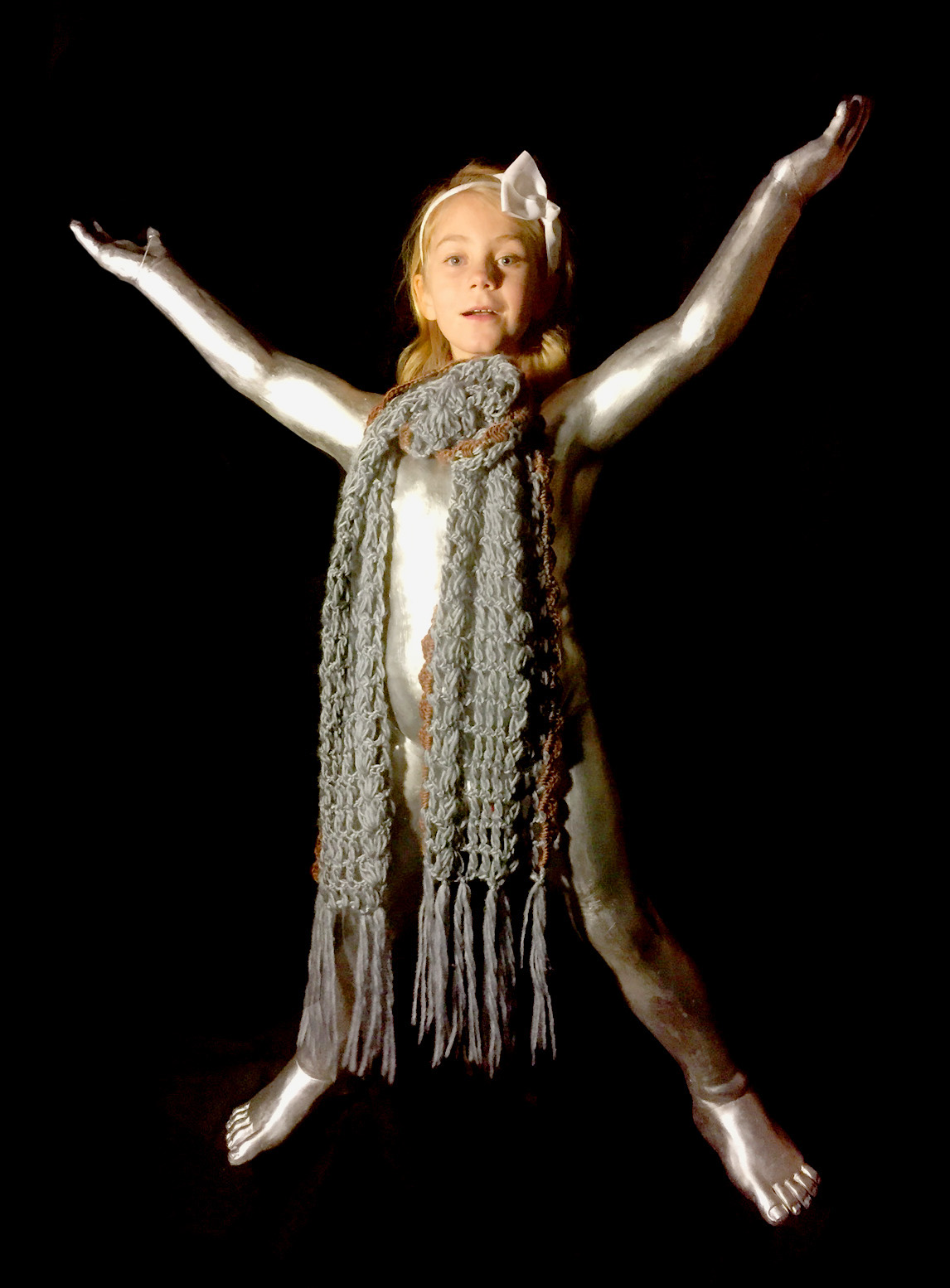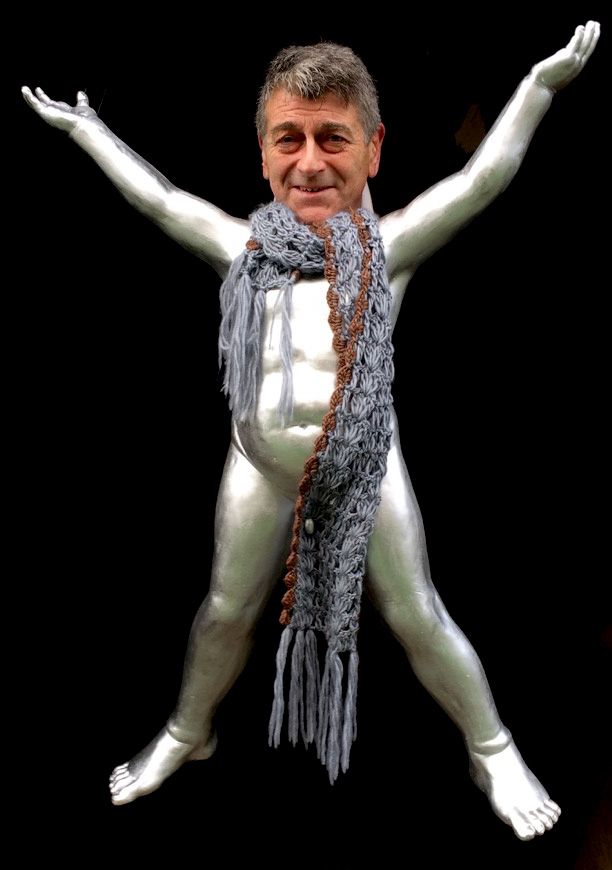 Some of the many Cherubs spotted in the heavens near Havelock Walk
What do you do with a spare head - any bright ideas?
Beep Studio is located on Havelock Walk, a street of artists studios. Enlivening the street this year are a host of cherubs decorated by the artists, and kindly donated to the street by David Mach, who is based here.

We figured - what better to do with a delightful little cherub than... to saw his head off?
A spot of amateur surgery followed, with the cherub laid on a workbench and decapitated with slightly disturbing relish by Peter... Once the head was removed, we sprayed him silver, and hung him in the doorway for a test run. Even with the secret obvious, the trick worked nicely!

Neighbouring photographer Lenka Rayn H lent her black backcloth, and we were all set to go!
Over the course of one weekend, scores of people rocked up to the studio and stuck their head through the curtain for a 'chelfie', and we've combined a bunch of our favourites into this year's greetings image.
Barber's Pole Cherub
This second design was easy to imagine, harder to pull off: Eventually we realised the best way to do it was to cast a series of straight shadows across the cherub's body, trace the shadow with a pencil and then carefully follow the pencil lines with masking tape before spraying with some spectacularly lurid pink paint!
Thanks to the ever-helpful Emma Margaret Smith for this one, which has since featured on many Twitter and Instagram posts. Emma is also one of the smiling faces in the Cherub montage.
We had great fun putting the cherubs together, and enjoyed watching everyone have fun with them. Looking forward to whatever surprises 2017 may hold!

Much love, and best wishes for the festive season,
Beep Studio.